​"For I am full of words, and the spirit within me compels me......." -Job 32:18-
---
I was born and given the name of Bryan Hollomon Williams, on a date that some may find hard to believe, just by looking at me. As a kid, I hated my middle name and often wondered why my parents would punish me with such a terrible thing. It was not until my Aunt Juanita sat me down and explained my middle name to me and told me that I should be proud to have it. I was in the 5th grade at the time. Since then, I've carried my middle name with pride. It is my direct connect to a grandmother I never had the joy of knowing. I know now that it means a heaven of a lot for my mother to see her mother's name carried on in me, and now in my own son. I pray that it continues.

As a kid, I never openly expressed my innermost thoughts, feelings, and desires. A victim of low self-esteem, I never saw any value in my thoughts and feelings for anyone, other than me. So, I just kept it all bottled up inside. As much as God has expanded and enlarged my heart, over 41 years, a heart can still only hold so much. Therefore, Hollomon Speaks.​
---
Powered by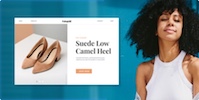 Create your own unique website with customizable templates.